Smart Mess per Internet Users
In the beginning the Internet was just an experimental network for packet transmission. It was interesting because it made possible to combine computers of different types but it did not have practical meaning thereat. Later, in 1975, the experimental network turned into an actual network. It took almost another twenty years to the World Wide Web service appeared in 1993. Then the magic began. Internet became visual, it could be seen by users with browsers. HTML-technology created a new type of documents. The first of HTML pages were very simple and they were only texts and links. But the technology developed very quickly. Images, complicated design, sound and video appeared on the computer screen. Very soon, the Sir Tim Berners-Lee's creation has learned to represent all the diversity and beauty of the contents of the World Wide Web.
Smart Mess Community
The Smart Mess Project is a community of web-developer working together to build a free and open source software platform. Smart Mess is software to remote editing allow you to manage the content of a website or cloud-data. Smart Mess runs operating systems like BSD or UNIX and host supports:
PHP version 5.6.
MySQL version 5.6 or greater OR MariaDB version 10.0 or greater.
HTTPS support.
Version history
February, 2019
Smart Mess has released the cumulative update, improvements and minor bug fixes.
1. Important kernel safety updates. Vulnerability is eliminated due to which an attacker was able to overload the database server using non-existent directory names.
2. The application code is significantly improved for creating spots-system symbolic links. Important! The old syntax is not backwards compatible. Please, check all spots-system symbolic links in your applications.
3. Fonts. Now only free fonts are used in the control panel Smart Mess.
There are more improvements and minor bug fixes.
Get to know!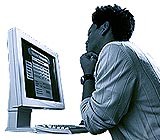 Nowadays it is difficult to find a company that would not be of the website electronic office online store or at least representative page. Modern business is impossible without the Internet.
According to statistics 79% of potential customers are searching for information about the company or are interested in the services of Internet search and engines 17% asked for advice from friends but only 3% trust advertisements.
It is obvious that the website is no longer just a formality but a full-fledged assistant for business giving you information about the wide range of potential customers. Here everything has a meaning: design information richness dynamism.
SMART MESS Demo Galleries
| | | |
| --- | --- | --- |
| Puddle | Blowball | Lily of the valley |
| | | |
| --- | --- | --- |
| Effects – image rotation | Effects – removing a portion of the image | Effects – image resize |